If you really want to give your garden practical style all-year-round, why not add a stylish rattan furniture set to it? An elegant outdoor furniture set like this not only gives you somewhere to entertain friends or family throughout the year but will also make any garden look fabulous. Here at Rattan Furniture Fairy, we have two garden sofa sets that really hit the mark – the Cheltenham and the Venice.
<h1>Relax in style and comfort with the Cheltenham</h1>
Perfect for those sunny days when you want to relax in the fresh air, this garden sofa set is simply astonishing. It has a modern look which gives an instant blast of contemporary chic to any outdoor space. It is also perfect for entertaining as it accommodates up to 8 people while the sofa style seating included comes with padded cushions for added comfort.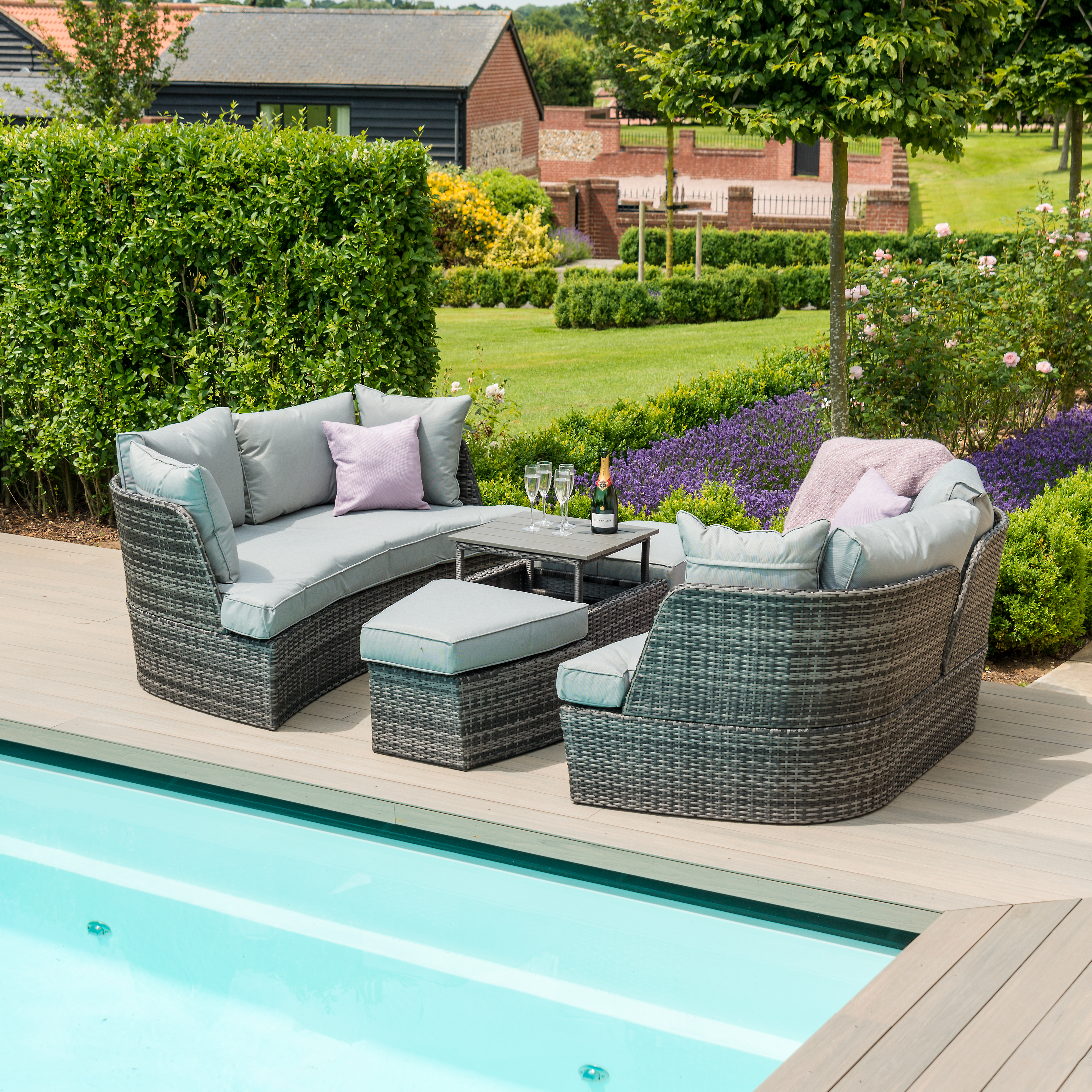 As with all our rattan sets, the Maze Rattan Cheltenham can be left outside all year and will take whatever the weather throws at it. All that is needed when you want to use it again is a wipe down with a damp cloth. When the time comes to chill out in peace, this set converts into a gorgeous daybed to lay back on. Coming in a choice of grey, brown, natural or mixed colours, the Tuscan style flat weave it boasts is sure to impress.
<h2>Dine in true sophistication with the Venice</h2>
If you like to eat outdoors then the Venice dining set we stock is ideal. Offering a stunning mix of awesome looks and handy features, you will adore using this to share meals with family or just chill out with friends. The set includes an innovative rising table which makes it simple to go from dining to relaxing after any meal. There is also an ice bucket set in the middle of the table to keep drinks perfectly chilled.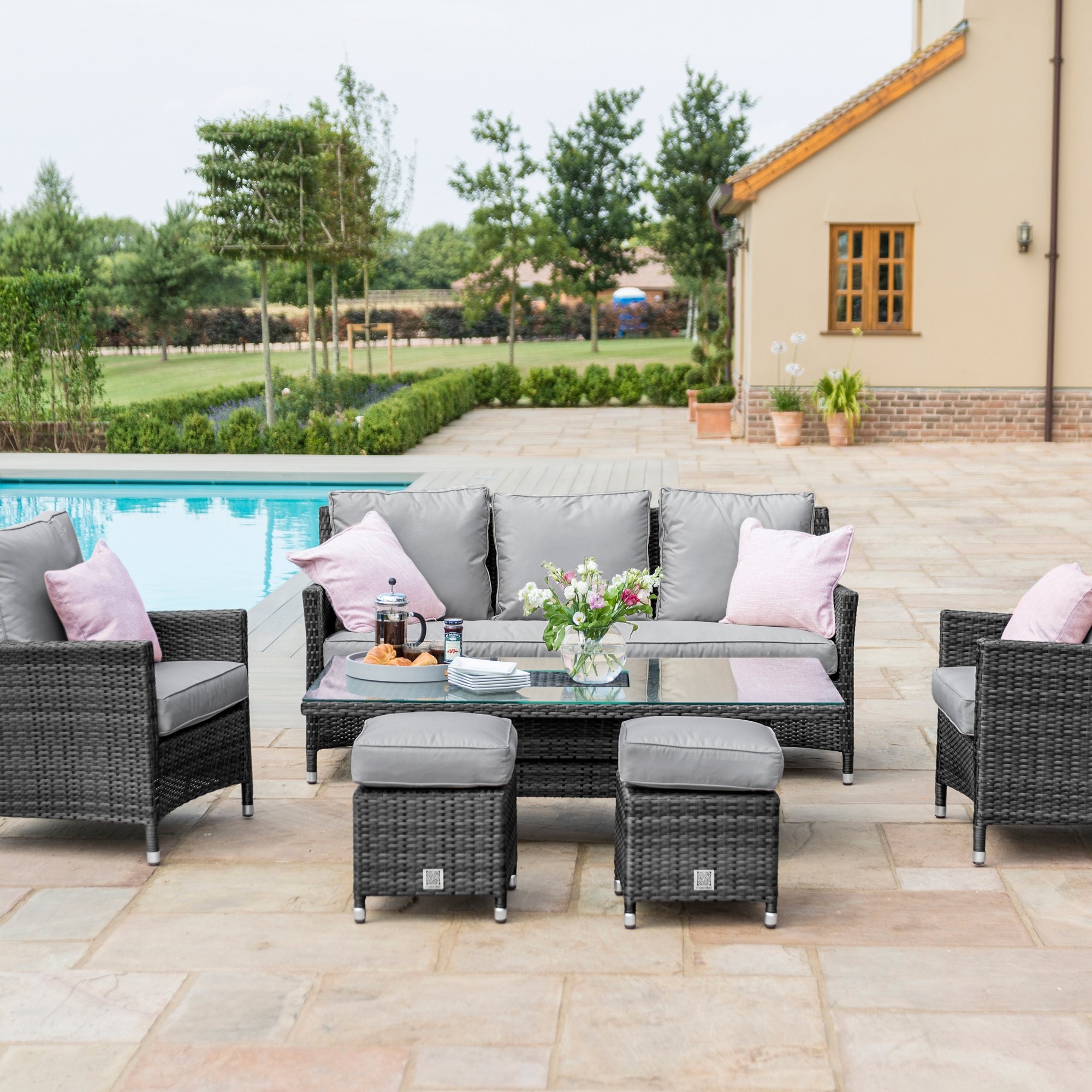 As with all our top-quality rattan sofa sets, the rattan used is weatherproof and weaved onto a tough powder-coated aluminium frame for extra durability. This makes the Maze Rattan Venice a set you can leave outside all year round to enjoy with no worries. Also included are a comfy 3 seater sofa, 2 stylish armchairs and 2 handy footstools. This allows up to 7 people to enjoy this set at any one time and means you never run out of space.
<h2>Order online today at Rattan Furniture Fairy</h2>
If you like the sound of what either the Cheltenham or the Venice garden furniture sets offer, order online with us today. We not only offer superb value for money but free delivery on orders over £50 and a 5-year warranty on all sets. Browse the website or get in touch today for more details.
Emma
Source: https://www.rattanfurniturefairy.co.uk/blog/Treat-yourself-to-a-beautiful-Rattan-garden-sofa-set/